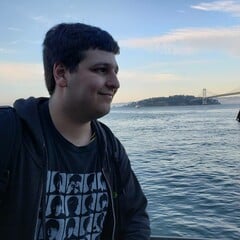 Charlie Foreman
Material Artist @ Insomniac Games | Sony VASG
Chicago, IL, United States
Summary
Hi everyone! My name is Charlie and I'm a Material Artist from Highland Park Illinois. I went to Savannah College of Art and Design and got a BFA in Game Design in 2018.
I really love Materials and Textures, and Substance Designer especially.
Currently I am a contractor for Sony VASG, but I work with the awesome team at Insomniac Games!
I am currently working remotely for the remainder of 2021 in Northbrook Illinois.
I'm very open to chatting, so feel free to dm me on my social medias and my artstation
Prev: Naughty Dog - The Last of Us Part II
Sony VASG/Insomniac Games - Spiderman Remastered
Skills
3D Modeling
Lighting
UV Mapping
Photoshop
PBR Texturing
Substance
Unreal Engine
Painter
Designer
Software proficiency
Productions
Video Game

Parking Lot Royale

Year

2019

Role

Material Artist

Company

Snack Pack Studios
Experience
Material Artist at Sony VASG @ Insomniac Games

Burbank , United States of America

Material Artist on cool secret thingies!

Associate Texture Artist at Naughty Dog

Santa Monica, United States of America

Contract Texture Artist on Naughty Dog's - The Last of Us Part 2. Responsible for creating shaders, texturing environments assigned by 3D Modelers, Uv Unwrapping, working in version control, and optimization of texture budget in the inhouse engine.

Freelance Material Artist at SnackPack Studios

Savannah, GA, United States of America

November 2018 - April 2019

Responsible for creating and delivering materials in Substance Designer to art leads while remaining in the visual style of the game.

Producer and Environment Artist at Sleepless Socks Studios

Savannah, GA, United States of America

I was the Producer/Product Owner and an Environment Artist on a game project called Kindled Dreams with friends from SCAD. We turned this game into a small company. On this project my responsibilities included modeling, texturing, lighting, level design, setdressing, particles, and optimization. I also created and managed agile sprint sheets.

Instructor at ID Tech Camps

Lake Forest, IL, United States of America

While at ID Tech Camps, I was responsible for putting my modeling skills to the test and teaching kids of assorted ages between 9 and 17 the basics and advancements of 3d modeling. Through my guidance, these kids and teens went from knowing nothing, to being able to create models from start to finish as well as exporting them to build levels inside of game engines. This job is a wonderful experience for stepping into a leadership role and teaching something that I'm truly passionate about to younger hopefuls.